- ZeeZeeWatch Thumpin's song "Ginm" from the "Polarized" Album started charting on Top 30 BDS Christian Radio Chart at #8 during the week of 06 June 2022 - 12 June 2022.
- "Ginm" went on to #3 during the week of 13 June 2022 - 19 June 2022.
- "Ginm" remained #1 the BDS Christian Radio Chart between the weeks of 20 June 2022- 03 July 2022,
-"Ginm" held #2 until BDS Radio mysteriously changed the way they display their internet radio charts. Now, the average person cannot see those charts, but we have records.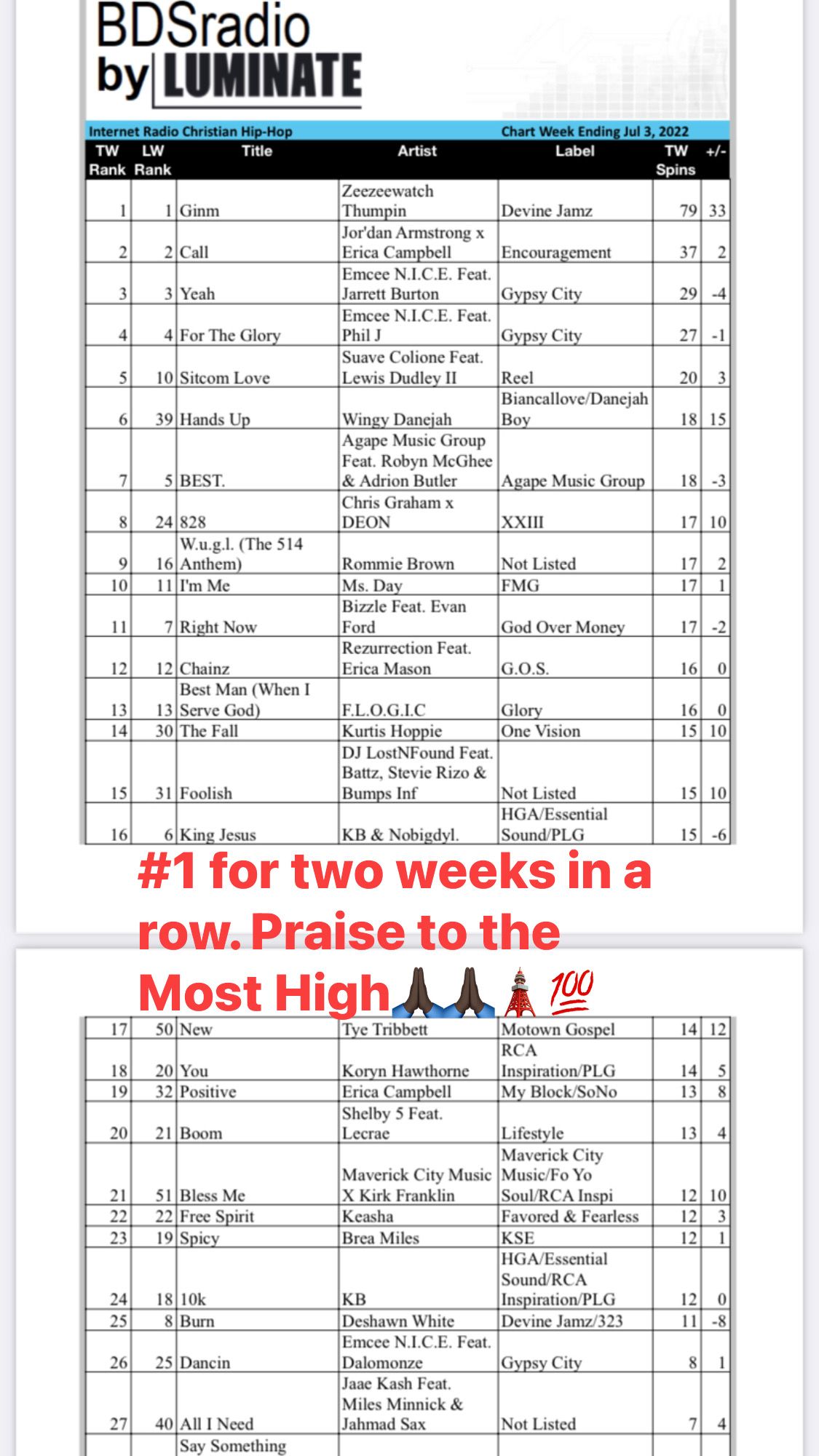 Big Shout Out to Ray Oster @Devine Jamz Gospel Network for their help in reaching my out reach goals for this project.